We have created a custom module for the Divi Page Builder that allows you to use a Divi-styled button to open up a modal window with more content.
No longer do you need to create an entire page for a small amount of content. That's completely unnecessary with this modal button module. This Brisbane property manager uses the modal button to do away with an "about" page.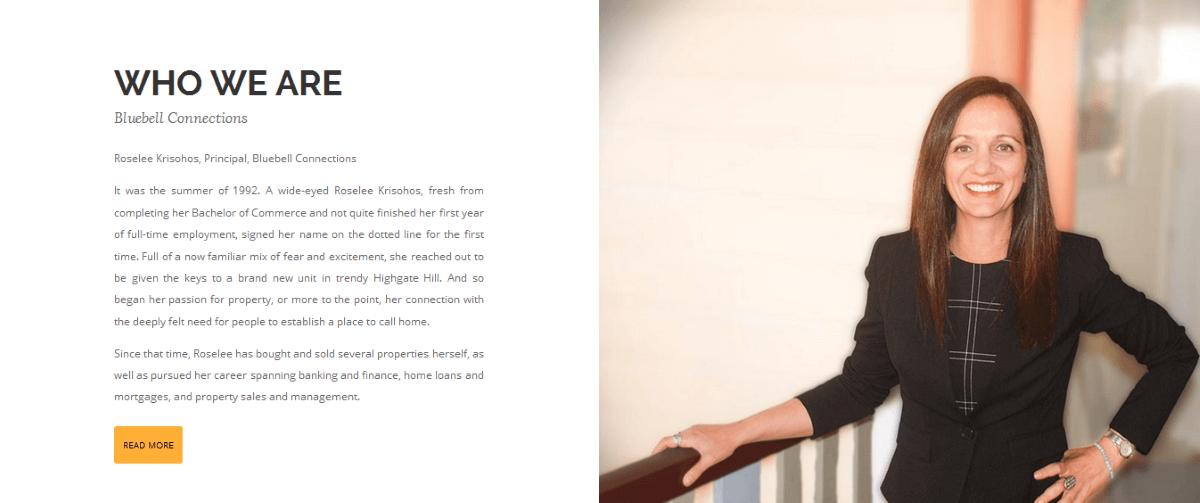 Instead, you can click on the "Read More" button to open a modal window of her impressive bio.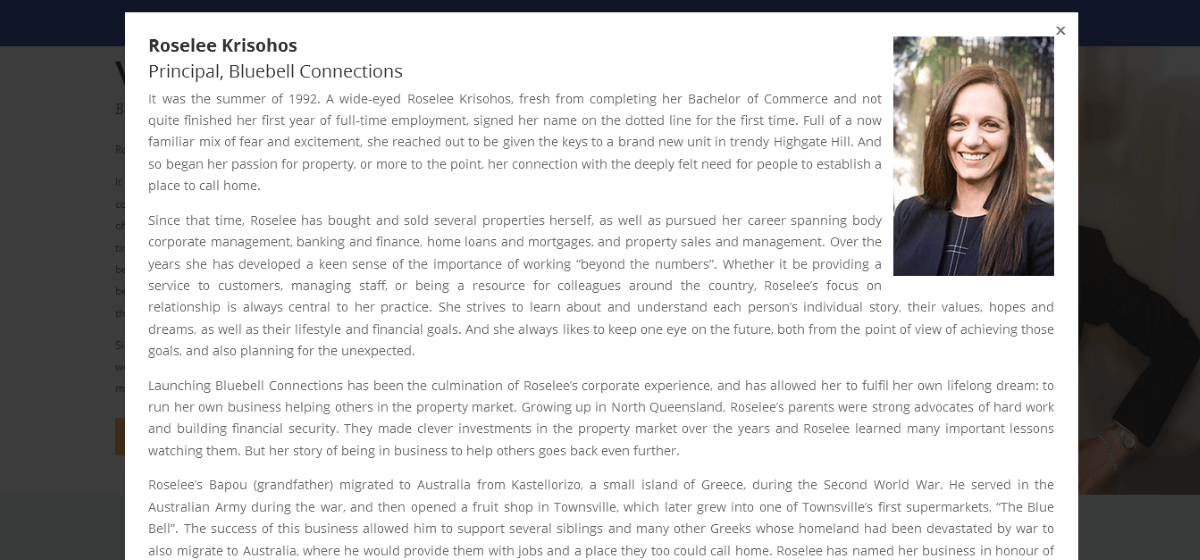 To see how this property manager in Brisbane is using the modal button custom module to share with her site visitors her expertise and show why she is the best choice to manage a Brisbane property, visit the Bluebell Connections home page.
Scroll down to the "Who We Are" section.
Now click on the "Read More" button. You will see this modal window open!
Love it? Need it for your site? Buy it here!