It often happens that when a user installs their first module on a particular website it shows up in the page builder editor, but it displays incorrectly on the front end. This is usually caused by a file permissions issue. That is, the folder does not have correct permissions, so the CSS file cannot load. So you can see the module, but its display settings are not what you expected.
Here's how to change the permission settings to get the correct styling of your modules.
You can change the permissions for files through the cPanel File Manager or in your preferred FTP program.
STEP 1:
In File Manager, locate the "modules" folder you wish to change the permissions for. Then right-click and select "Change Permissions" from the menu (or select the icon near the top of the screen).
Ensure that this is applied to "modules" folder as well as each individual custom module folder inside that folder.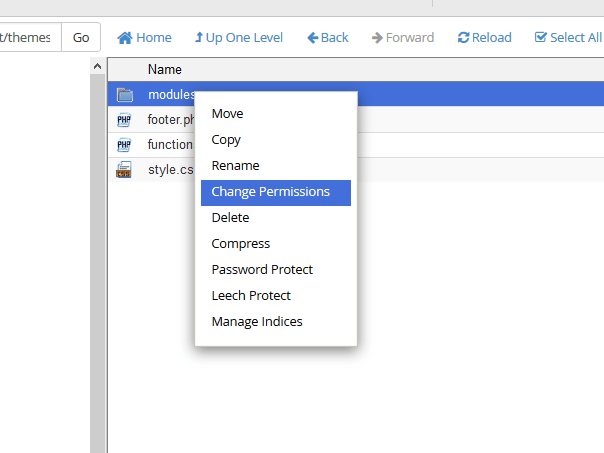 STEP 2:
This will bring up the "Change Permissions" window where you can adjust the settings as needed by checking the box by each permission you want for each level of access (User, Group and World).
In the case of modules, make sure all three boxes are checked.
Once you are finished editing your file permissions, click the "Change Permissions" button.