NOTE: These instructions apply when using the Divi default footer, as opposed to a custom footer in the Theme Builder.
Step 1:
Log in to your WP Admin panel.
yourdomainname/admin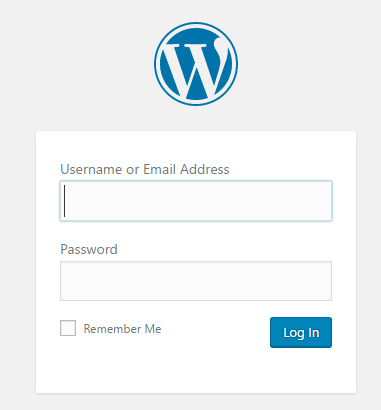 Step 2:
Navigate to Divi>Theme Customizer.
You can do this from the Admin Panel menu,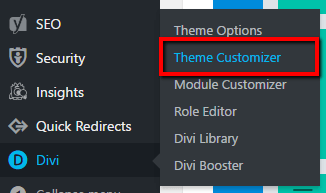 or also from the front using the editing bar.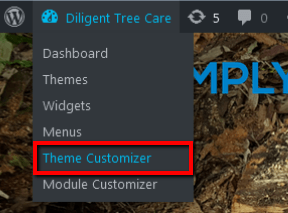 Step 3:
Select "Footer" from the Theme Customizer options.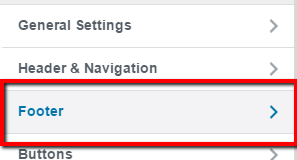 Step 4:
From there, you will see that you can edit the footer credits and publish changes.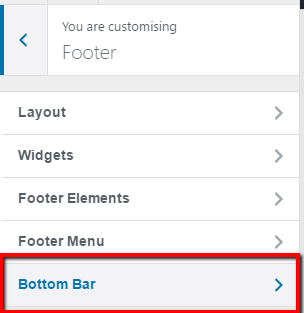 Type in your custom footer credits and save.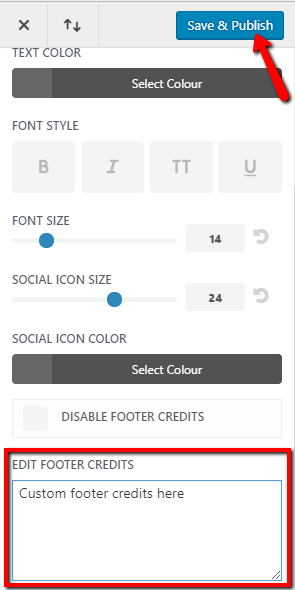 NOTE:
Changing the footer text in the Divi Theme Customizer has some has limitations:
Shortcodes for © and 2017 will not work from there (nor the equivalent html) – unless you are using our custom child theme. 😉
Or for a no-fuss, no-code option, you can use these shortcodes if you customise the footer with the Divi Booster plugin (instructions below):
A) With the Divi Booster plugin installed, navigate to Divi>Divi Booster in the menu.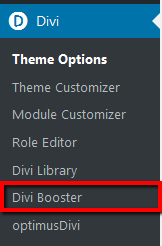 B) Scroll to the "Footer" dropdown area to change info. "Replace footer links…" checkbox should be marked. Edit as needed.
C) Save changes.