Caldera Forms Module
Unlimited Site License
The easiest way to add a Caldera form to your Page Builder. A drop down list selector with the list of any forms currently created. No more need for shortcodes.
Of course you can add it with the Code Module, but now that we have this dedicate Caldera Module, we never bother. Suddenly the shortcodes that were easy become a hassle, and this module is the perfect antidote.
And it is free!
This is our hat tip to Caldera Forms, in our opinion the best (not to mention free) Contact Form plugin available. Powerful settings that far outweigh the slightly clunky interface. Do yourself a favour and get Caldera Forms.
*Compatible with the Divi Theme Page Builder and Elegant Themes Page Builder Plugin. Not editable with the "Visual Builder".
Installation Instructions
You always need the Module Extender For Divi plugin installed on your WordPress site for the module to work.
Upload the zip file to your Child Theme's modules folder. [Using FTP or File Manager, go to WP-Content > Themes > Divi-child > modules.] You will need to create a folder called "modules" the first time. The child theme can have a different name to these instructions, so long as it is your current child theme folder. Note: It is case sensitive, must be lower case "modules".
Unzip the file so the unzipped module folder is in /wp-content/themes/Divi-child/modules/
You can delete the zip file just to keep things tidy.
Be sure to refresh your Page Builder page.
That's it! The new module will be in the list when you click "Insert Module" in the Divi Page Builder.
Editing this module is familiar to anyone using Divi Page Builder.
It uses a select box pre-filled with the list of Caldera Forms created on that website:
Select from the list of available forms. Or you can easily link directly to the Caldera Plugin page if you need to create a new one. Also there are some check boxes of different options depending on your form.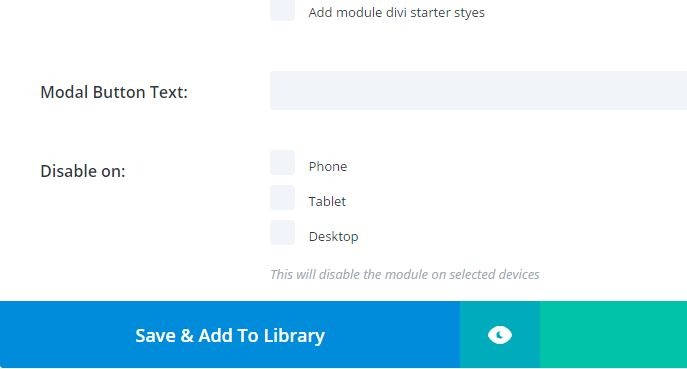 Ticking the "This form is a modal" check box will automatically wrap the form in a button. The next field allows you to nominate the display text of that button. A handy feature for making forms less daunting and intrusive.