can rotate by leaving fixed prefix blank
Heading Rotator Module
Unlimited Site License
This is a lively module that brings animation to your headings.
It catches the readers' eyes but also helps you say more in one line.
Not only does it display extra words to reinforce a point, it gets more people reading more of your content. Moving text gets more readers.
Set a prefix and a suffix, then use the module to add rotator items for it to scroll through in the middle. Don't want a prefix? Leave it blank. Nothing to say in a suffix, leave it out, and the rotation will work just the same.
*Compatible with the Divi Theme Page Builder and Elegant Themes Page Builder Plugin. Not editable with the "Visual Builder".
Installation Instructions
You always need the Module Extender For Divi plugin installed on your WordPress site for the module to work.
Upload the zip file to your Child Theme's modules folder. [Using FTP or File Manager, go to WP-Content > Themes > Divi-child > modules.] You will need to create a folder called "modules" the first time. The child theme can have a different name to these instructions, so long as it is your current child theme folder. Note: It is case sensitive, must be lower case "modules".
Unzip the file so the unzipped module folder is in /wp-content/themes/Divi-child/modules/
You can delete the zip file just to keep things tidy.
Be sure to refresh your Page Builder page.
That's it! The new module will be in the list when you click "Insert Module" in the Divi Page Builder.
Editing this module is familiar to anyone using Divi Page Builder.
Just add your "rotator items":

And then specify your "prefix" and "suffix":

Finish with general settings common to Divi Modules: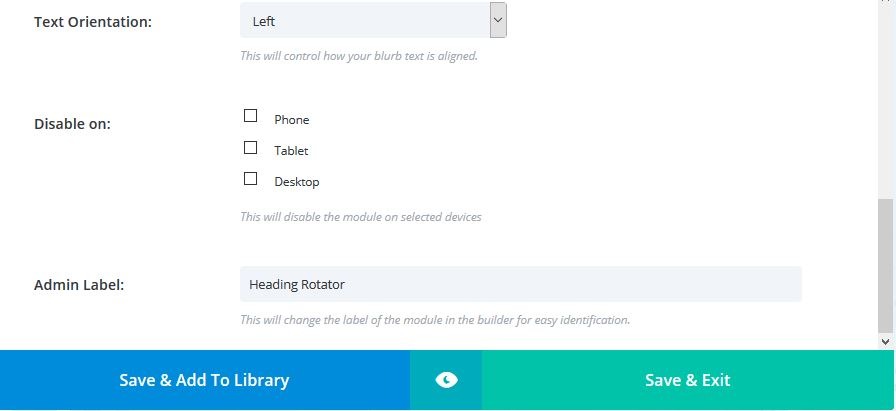 You can control the colour of the fixed text AND the rotating text
First, the fixed text is in the module advance settings: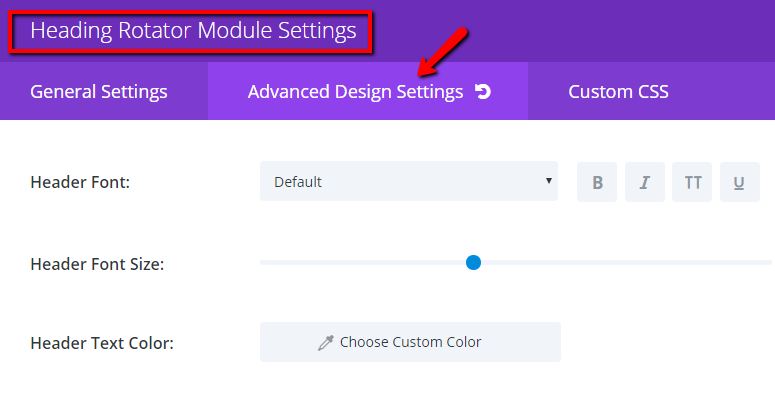 For the rotating text, you must control it in each individual item: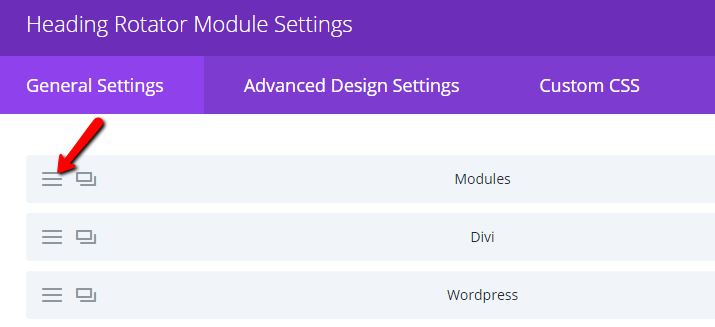 Within each "item" there are "Advanced Settings" you can edit the rotating text individually: